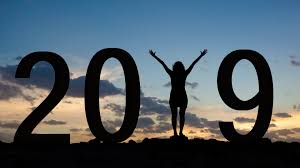 2019
I was at the grocery store this morning and heard a loud crash and something shattering. Being nosy, I walked towards the sound and saw some people whispering and looking back to the end of the next aisle. When I walked down that aisle, I saw an older lady had hit a shelf containing dishes with her cart and many had fallen to the ground and broke. She was kneeling on the floor embarrassed, frantically picking up the shattered pieces, while her husband was peeling off the bar 

code from each broken dish saying, "Now we will have to pay for all this!"
I felt so bad for her, and everyone was just standing there staring at her!! I went and knelt beside her and told her not to worry and started helping her pick up the broken pieces. After about a minute, the store manager came and knelt beside us and said, "Leave it, we will clean this up. Let's get your information so you can go to the hospital and have that cut on your hand looked at."
The lady, totally embarrassed said, "I need to pay for all this first." The manager smiled, helped her to her feet and said, "No ma'am, we have insurance for this, you do not have to pay anything!"
For you who have read this so far, I would like you to give me a minute. Wherever you are, close your eyes, and imagine God doing the same for you!
Collect the pieces of your broken heart from all the blows life has thrown at you. God will heal all your wounds, and I assure you that your sins and mistakes will be forgiven. 

You see, we all have the same insurance, and it's called Grace. When you accept Jesus as your Lord and Savior and ask for forgiveness, the Manager of the universe, GOD, will say to you, "Everything has already been paid for, now go on your way, all is forgiven!"
I believe this short story demonstrates the love God has for all of us and, if you let Him, He can bring comfort to you in the most trying of times as well as in peaceful times. I wanted to leave you, followers of DOTK, with a most honest and passionate truth for 2019…John 3:16 (KJV).  Martin Luther said of this scripture, "it is the Gospel in miniature." Once you understand this scripture the rest just falls in place.
               "For God so loved the world, that He gave His only begotten Son, that whosoever should believeth in Him should not perish, but have everlasting life"

I pray for you a healthy, happy and prosperous New Year. May 2019 bring you all the desires of your heart.
Love,
Fran
Please share this story with someone you know that may need uplifting. 
Will You Help Spread Fran's Message of Hope?