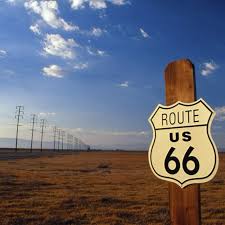 On The Road Again!
Good morning to all my followers of DOTK. It has been an extremely busy month as well as a month of much excitement. It began with leaving work in Maui to return to my home state of Texas. I was on the road for about ten days with my gorgeous son, Matthew. We left San Diego and drove through some of the most beautiful terrain the United States has to offer. We saw the Algodones Dunes (aka Imperial Sand Dunes) near Niland,CA, 6 miles west of Yuma,AZ. in the Sonoran Desert. If you've never had the pleasure, I would highly recommend it, it is an awesome sight to behold. The most popular theory was that they were formed from windblown beach sands of Lake Cahuilla.
Next came the rugged elevations of Arizona and New Mexico, where we stayed in Santa Fe at the foothills of the Sangre de Cristo Mountains. We were at 7200 ft, a little over  halfway up (they are about 13,000 ft in North NM and 14,000 ft in Southern CO.) and they were in full wondrous view.  Thankfully, there was no elevation sickness for either one of us, only awe for the beauty that surrounded us. Colorado was met with great relief as the coolness of early fall was upon us. We were there to visit some of my son's friends and stayed in Pueblo, one of the largest steel producing cities in the United States. I almost couldn't leave due to the dreaded anticipation of Houston's 100% humidity that awaited us.
We entered the Lone Star State while "Amarillo by Morning" was playing in the background. George Strait sang us through our virgin voyage of the panhandle while we did double takes at row after row of corn and small grain farms. I was fascinated at the number of silos used for storage and my pride showed through at the magnitude of them. Everything really is bigger in Texas.
I wish our road trip could have lasted much longer, I was no where near ready to let go of the special time I was sharing with my youngest child. But as the saying goes all good things come to an end, and for me the work now begins.
Next blog I want to share some excerpts of my first book with you to give you a glimpse into the story that has inspired hope in so many.
Right now you can find my book by going to Amazon then just click on "look inside".
Stay tuned as we hope to run another contest soon, this one bigger and better than the last!
Until then be blessed,
Fran
Will You Help Spread Fran's Message of Hope?