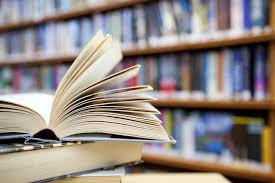 See What Others Are Saying!
I have experienced many people when it comes to marketing, creating and/or participating in book signings or events. And I have had the blessed opportunity to have had these events in as many diverse places as the Lone Star State of Texas all the way down to the central Pacific in cities such as Hilo, Hawaii and Lahaina, Maui. I have met people from all over the world with careers in literature, teaching, housekeeping, auto repair as well as doctors from the Phillipines and Africa. I have met many other authors, some new like myself, and some that have been at it a while. I have learned much and know it is just the beginning. I am grateful for the road I'm traveling and the kind words from most of the readers I've come in contact with. I wanted to take a minute and post a couple reviews I received this year. We do have an area of the website that has reviews but most of those are a little older. If you have not had the opportunity to read Daughter of the King: Finally Free, I suggest it, especially if you would like some inspiration. The one common denominator from my readers has been, "I couldn't put it down!" The only way I know how to respond to that is to simply say, "To God be the glory!"
August 16, 2016, Shirley Foultz Isbell, Meadows Place,TX.
"I am falling asleep at my desk this morning because I picked up your book and a cup of coffee around midnight last night and finished it just in time for the alarm to go off. I couldn't put it down. Fran, so happy that you are finally free and thank you for sharing your story. May you have the most awesome future and now I know why there was such a scramble to bid on your book at the auctions. Glad I kept one for myself to read. A+ on your book. Cheers again. May God keep you in good health and send you the best people in the world!"
May 31, 2016, Houston,TX.
"Hello. I live in Houston, TX and I have just read your book. My story is almost the same and I wanted to tell you that your book is an inspiration to me. I am currently a recovering alcoholic who is being separated from her two children. You're story gives me hope and brings me closer to Christ."
Once I obtain permission, I will edit and add the names of these two lovely people who sent these messages. I am humbled that my story could help or inspire anyone, grateful for this journey and honored to share it with you.
Don't forget to sign up for our newsletter to be entered in the contest that runs through Aug. 31, 2016. You will have a chance to win a signed copy of Daughter of the King: Finally Free and a $100.00 Visa gift card. Good luck and God bless!
Fran
Will You Help Spread Fran's Message of Hope?