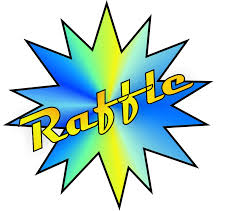 Raffle Time
Do you work hard? Do you have trouble finding time to relax? Are people constantly tugging at you, wanting something from you? Do you feel exhausted and that you cannot give anymore of yourself?
Here at Daughter of the King, we fully believe in taking time off to take care of yourself. Call it pampering if you want, but you need certain things in this life to thrive, to succeed in all you do, and to be your best.
We are beginning a raffle Tuesday, May 9th and the winner will receive a weekend getaway at one of the high end resorts, i.e. Hilton, Hyatt or one similar. It is time for you to have a little pampering, and to recharge your batteries. So I do hope all of you will take advantage of this. Read below for the rules of the raffle.
1. The raffle will run from Tuesday May 9th, 2017 through Tuesday May 16th, 2017.
2. You must purchase a book, Daughter of the King:Finally Free from www.franspeake.com
3. Following that, your name will be entered in to a "hat" with all the others that have purchased a book.
4. After May 16th, the last day of the contest, we will pick a random winner out of all the names and announce it on all of our  social media as well as email the winner. Make sure you include your email with your purchase.
With summer almost upon us, the book will make a great read for your vacation or as a gift for someone else that needs to be inspired or lifted up.  The common denominator from the many hundreds of people that have already read it is, "I couldn't put it down!" So to that I say to God be the glory.
Good luck and be blessed my friends,
Fran
Will You Help Spread Fran's Message of Hope?