In His Image Magazine Interview
In today's post I am attaching an interview I did with a leading Christian-based publication, In His Image Magazine.
In this interview I was asked questions about my transformation and about what brought me to this place of becoming and author and speaker.
When you have a few moments, please take the time to read through this piece as it describes a lot of how God changed my life. If he can change my life, I have faith He can change your life too.
Special thanks and accreditation goes to the original publisher of this interview,  InHisImageMagazine.com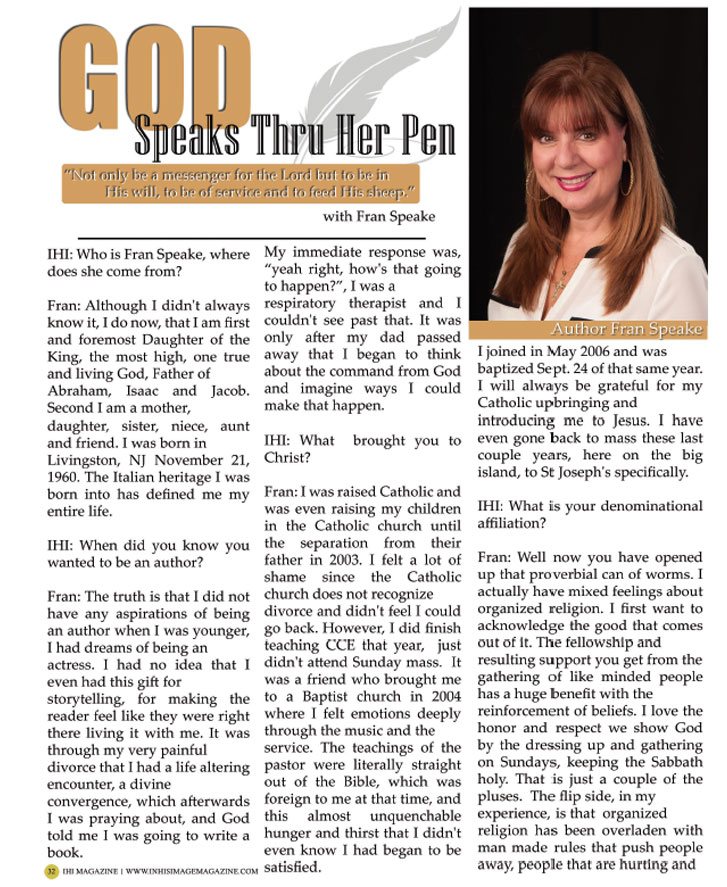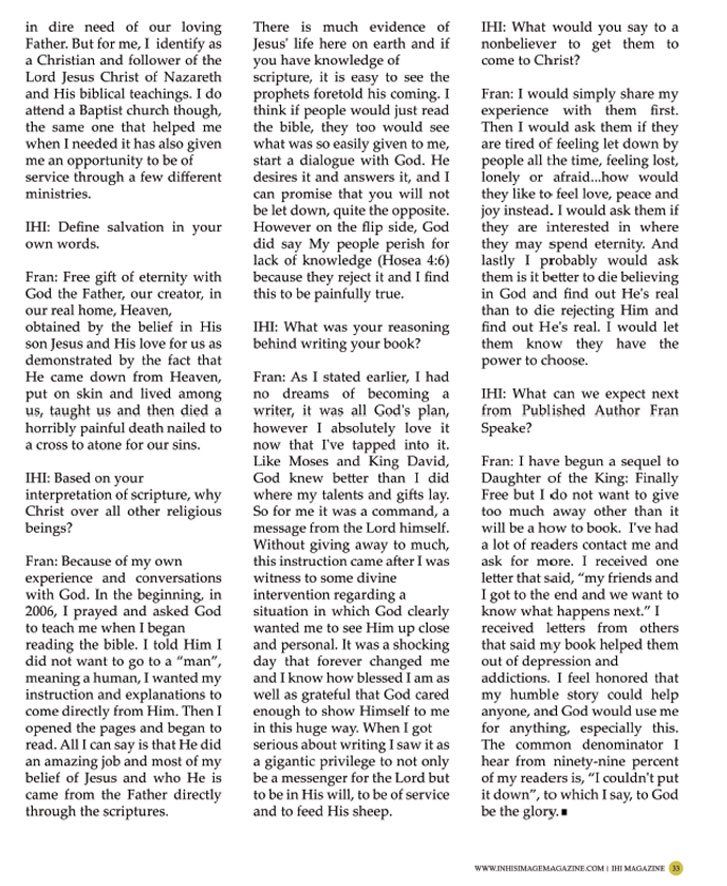 Will You Help Spread Fran's Message of Hope?